Welcome
I am Mistress Krush
A Teasing Temptress & Cruel Bitch !
"My smile is My logo, My personality is My business card, and how I leave others feeling after having an experience with Me is My trademark"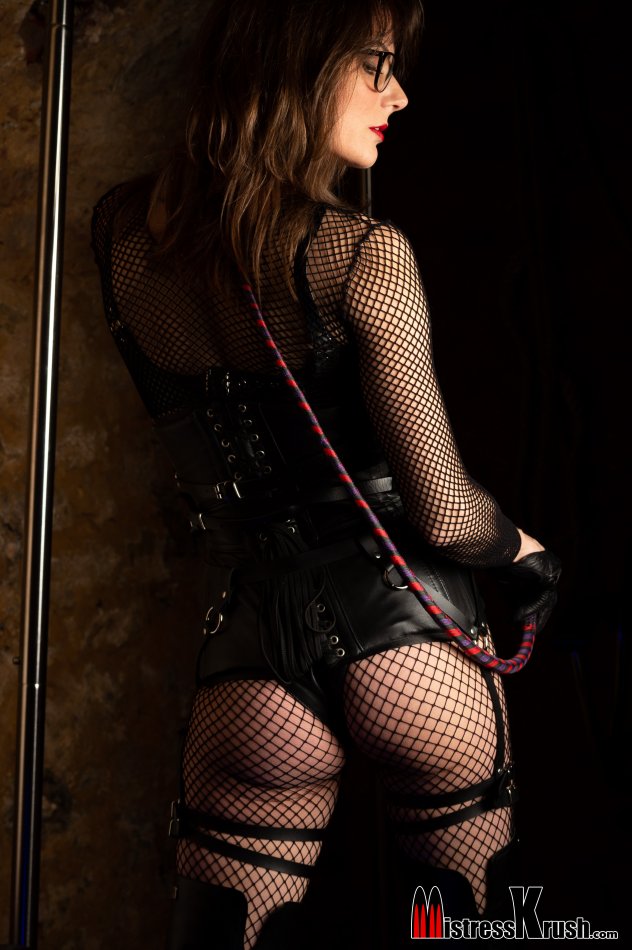 After deciding to contact Me and then making that first booking you will be feeling nervous, excited and hopefully, keen to please.
Well, you can count on Me being My creatively twisted self, whilst also excited at the anticipation of our first contact (no pun intended).
This first encounter is when we get to see for ourselves if we are compatible.
You will already have told Me some of your dark secrets, but as I guide you on your journey of discovery, you will willingly reveal even more.
Once you see Me smile, your nerves will fade and you will give yourself to Me without reservation.
My creatively twisted side is perfectly complimented by My sense of humour and you have no idea yet how good you will feel when I laugh with you, not just at you.
It doesn't have to be all whips and chains as there's plenty of room in a healthy D/s relationship for laughter, and in fact all emotions. Some days I gain extraordinary pleasure from your pain, discomfort and humiliation, whilst on others, as My loyal ones can testify, there will be times when we both smile at the enjoyment we share.
We will have discussed boundaries, limits and interests before your visit and rest assured I will honour those… but as you, your experience and our mutual trust grows, these may change and this again is part of a healthy D/s relationship. Whilst many of My loyal ones believe I can read minds, the bond required for this takes time to form so I expect you to discuss this with Me. Email is an ideal method as it allows you to structure your thoughts.
Now the real adventure begins.
My primary play space is The Under Dungeon, My Own premises in Buckingham, though I do travel to other locations regularly.
Specialising in Whipping, Caning, Spanking, Corporal Punishment, Femdom control, Strict Discipline and Foot worship to name just some of My favourite activities, I'm happy to see novices as well as the more experienced.
Check My availability on the calendar.
I'm happy to speak to novices as well as the more experienced. A few of you like to call to just have a general chat and ask questions…that's fine too. you're paying for My time… I don't mind what we talk about. you can find a lot of the information before hand here My website. Read all of this when you have the opportunity! This will give you a good insight as to what I like, enjoy most and offer. So much more than just a pretty face!
Now the real adventure begins….let's talk about what made you call Me today.